Bugh Parva Floating Staircase
Location: Norfolk, UK
Staircase Type: Modern, Oak, Glass, Floating
If ever simplicity met minimal to produce wow then this staircase is it. A cleverly designed cantilever design which gives the feel that the staircase is hovering in the air!
The timber treads are manufactured in a European White Oak and give the effect that the glass passes through them. Finished with a matching timber capping detail instead of standard buttons really finishes the staircase and secures the frameless glass balustrade.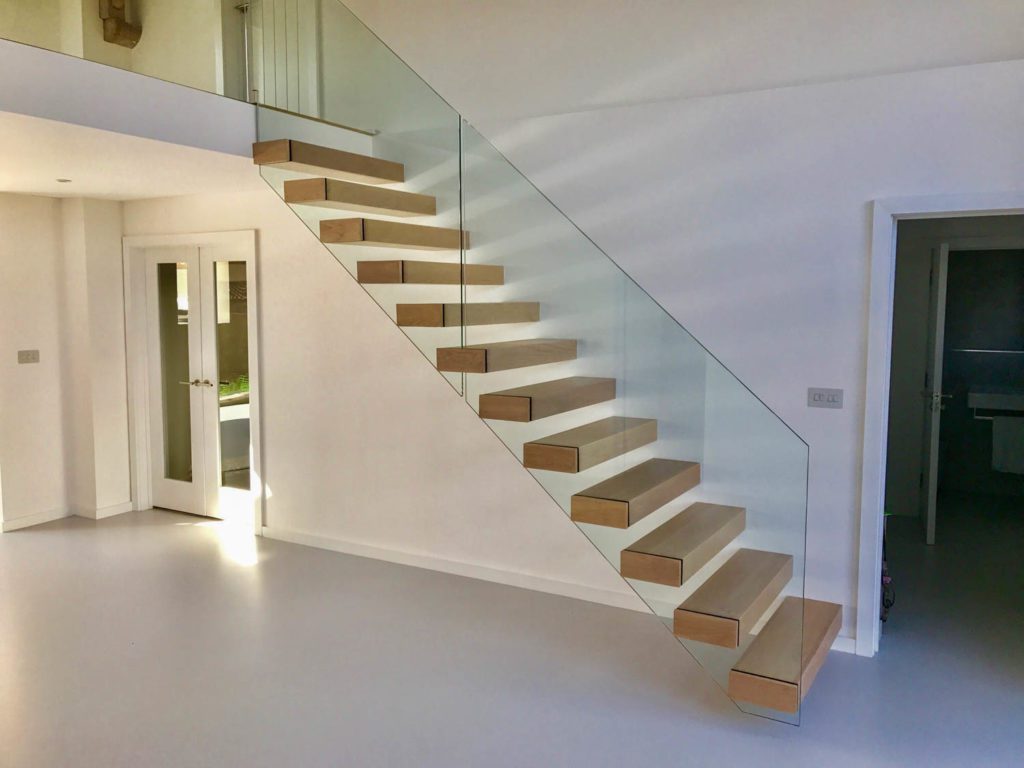 balustrade
The landing also features the same frameless glass balustrade which has been specially designed with a hidden steel channel which holds the glass in place with no visible fixings.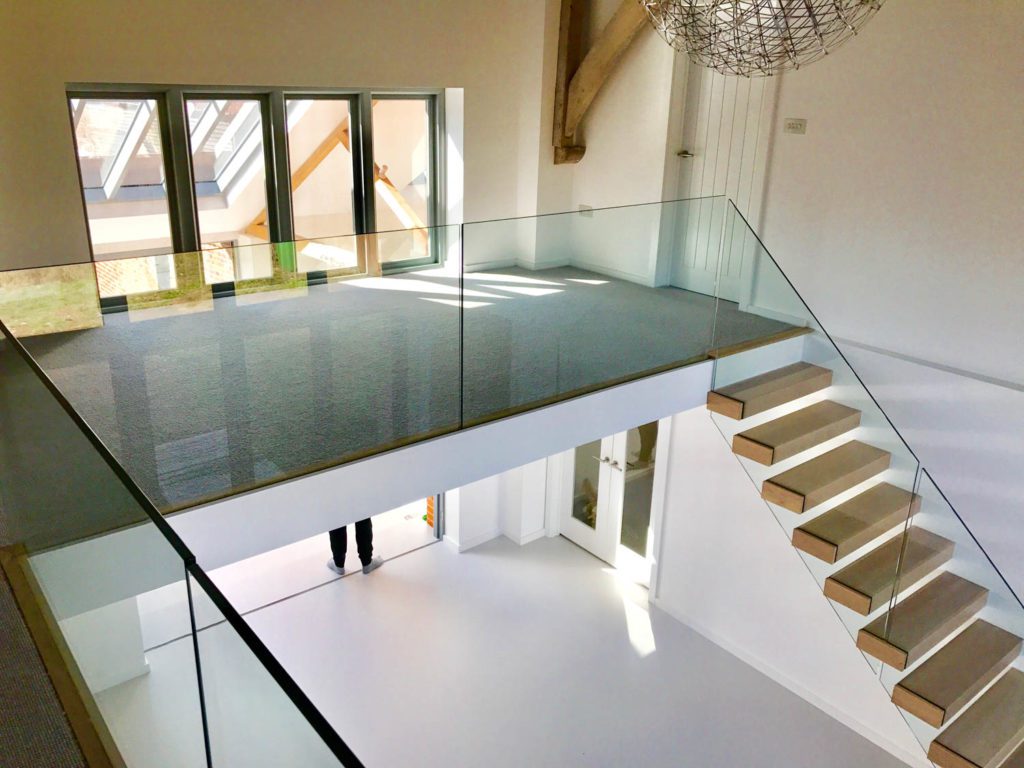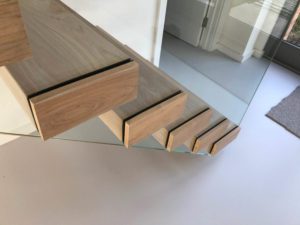 Send us a message