Choosing a Balcony For Your Office
In recent years modern workplaces have been moving away from being seen as stuffy and cramped offices. Instead, they have turned into vibrant spaces that encourage employee engagement and wellbeing. One way that modern offices can embrace this new paradigm is through the use of unique and attractive balcony designs. Balconies offer a chance to create a relaxing and informal setting for client and staff meetings that can help break through any tension. So, what are the main benefits of an office balcony design? Also, what sort of lighting and furniture should you use?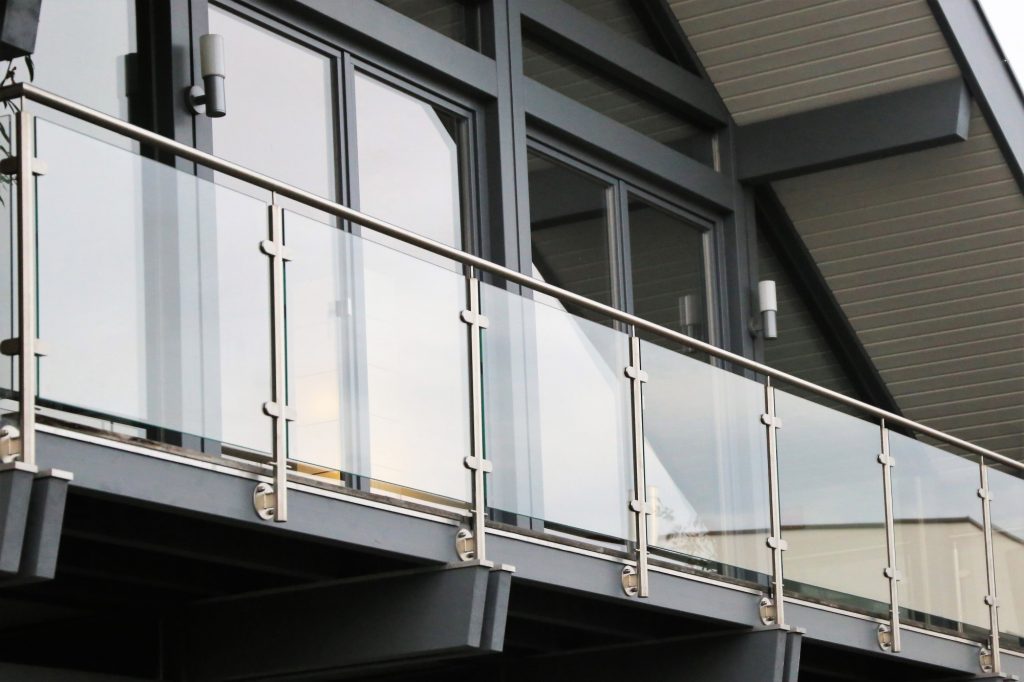 Benefits of Office Balcony Design
There are a number of office balcony design features that will prove beneficial:
Extra Space
With a balcony you can extend your working space well beyond the indoor confines of your office. You may be able to put in equipment or storage to make use of the extra space as well.
Relaxing Meeting Space
A balcony is a great place to meet with clients and staff without feeling closed in. An open space presents the opportunity to create a meeting area that is informal, relaxing and more welcoming.
Work Outside
Working indoors can end up feeling repetitive and stifling. Being able to move outside will give you a fresh place to work that can help boost your motivation and creativity.
Less Stress
Working outdoors has been shown to improve work performance and the health and wellbeing of staff. Being in a less stressful space helps improve both mental and physical health with an overall boost to the immune system.
Engaged and Happy Workforce
Having outdoor spaces will give your staff a place to unwind and socialise. This will help create a more dedicated and productive team. In turn, this will make your office culture attractive to top new hires with a discerning eye.
Furniture and Lighting
When thinking of an office balcony design you may be wondering what sort of furniture to use. If you are planning on working and meeting outdoors then having tables and seating that are comfortable and sturdy are a must. A good addition to any balcony area is plant life. Plants add an attractive element to your outdoor space, are great for sustainability and air quality, and can potentially be a good place to grow fruit and vegetables as well. In terms of lighting you will most likely have sufficient natural lighting for most of the working day, but if you are working extra hours then it may be a good idea to invest in durable balcony lights as well.
Stair pro
Here at Stair Pro we can help make the perfect balcony solution for your needs. We use a range of materials from wood to metal constructions all built to your exact needs. To find out more about our range of contemporary balcony designs feel free to contact our friendly team online or via phone. To start your bespoke office balcony project speak with Stair Pro today!