Choosing The Perfect Balcony Balustrade For The Home
The way we live today has raised the profile of balcony balustrades in recent years. City centre apartment blocks and stylish new builds have replaced many of the terraced streets of the past. In a bid to emulate the Mediterranean way of life, we want to spend more time outside. As a result, many of us now have balconies or small roof terraces, and naturally these require balustrades.
At Stair Pro we've been busy building a reputation for ourselves in the field of metal fabrication, and for your balcony design and metalwork needs, you couldn't be in a better place.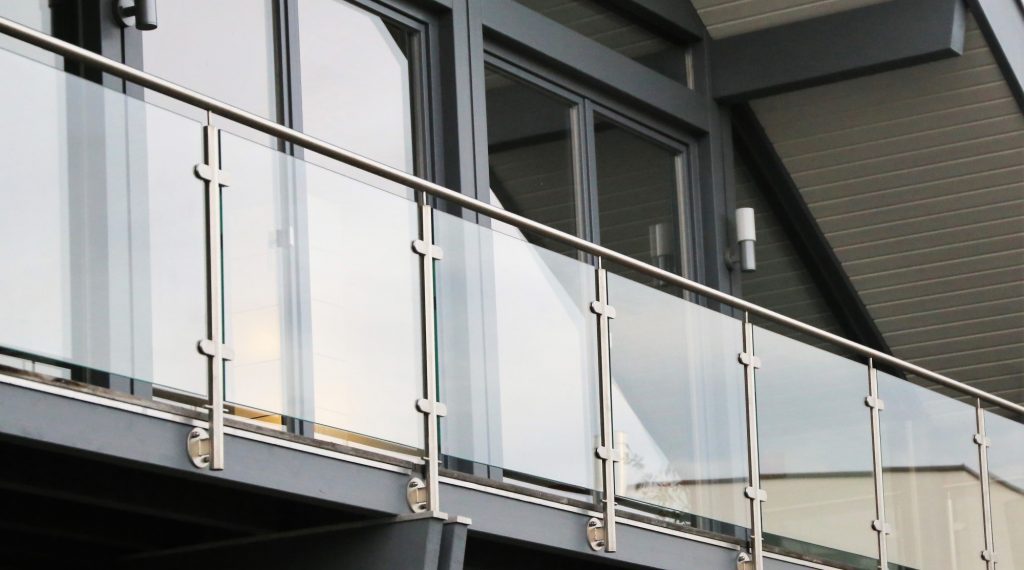 What is the function of your balustrade?
The obvious first function is to provide safety. But to most people the style and appearance of a balustrade is also important. If safety is your key concern, however, simple metal bars could be a cost-effective and attractive solution. You may want to add value to your home with something more elaborate. If so, there is a wide range of styles to choose from. For an unrestricted view when sitting, for example, it may be worth considering glass as an option.
Choosing the right design
Balcony design is a wide-ranging topic. When considering designs for balustrades it's always worth factoring in the existing style of your home. An ornate design of curling metalwork may look out of place against sleek contemporary architecture. Equally, a modern design in glass may be less appropriate for a rustic farmhouse than a simple timber design. That said, fusing different styles can be stunningly effective if done properly.
Sticking to your budget
Balustrades come in an amazing variety of styles, materials and finishes. It goes without saying that the more complex the design, the more expensive it will generally be. A balustrade featuring metalwork, glass and wood might push the budget a little further than a more traditional choice. A simple design in a single material will generally offer a more cost-effective option. The good news is, you don't have to compromise. At Stair Pro we're confident we can find a solution to suit your needs, no matter how tight the budget.
Bespoke or tailor-made
If you have a clear idea in mind, a bespoke balustrade can be designed and created to your exact specifications. The style and materials are up to you, and the only limit is your own imagination. For a more cost-effective solution we offer a first-class tailor-made service. The same high-quality parts and materials would be used in the construction of your balustrade, but in standardised size options. With either service, the result is a beautiful balcony.
Choose the right company
Choosing the right company is key to finding the perfect balcony balustrade for your home. The services offered by Stair Pro include design and installation to the highest standards. For friendly advice or more information, please don't hesitate to contact us.