How to Purchase a Steel Staircase
If you are looking for a stylish new addition to your home, then a metal staircase is a great choice. Metal staircases have several advantages over traditional wood staircases including durability, versatility and reduced costs. Also, they look great and fit in with any design style, making them a popular choice for architects and designers. So what is the best way to invest in a steel staircase and where can you find them? What are their benefits and why choose bespoke? Let us look closer at what makes a metal staircase a valuable purchase.
Benefits of a Metal Staircase
There are several reasons why a steel staircase is a great addition to your home:
Because of their flexibility, steel is much easier to install compared to wood. This allows staircases to be built to any specification you need.
The flexibility and ease of installation that comes with steel staircases make them much less costly to install. This will save you money while adding value to your home.
Steel is highly durable and resistant to the effects of sudden room changes or pests. It can hold more weight than wood and is treated to prevent rust or corrosion.
Steel is very low maintenance and will not need any staining, varnishing or sealing to continue looking good for a long time to come.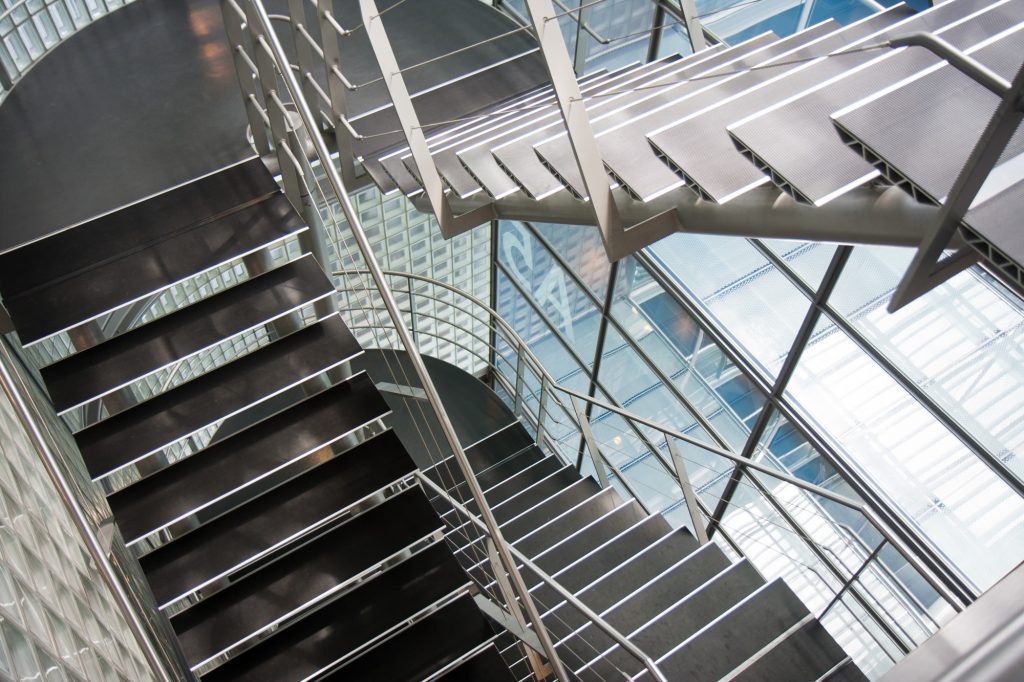 Why Choose Bespoke?
Choosing to have your steel staircase made fully bespoke means that you can have it fashioned exactly the way you need it. At all points of the process, from initial design through to production and installation, the staircase will be built to your specific requirements. This includes the material used, the size of the parts, the shape of the staircase and the width and height of the steps. You can also choose any materials to combine with the steel including glass, wood, stone and more. In the end choosing bespoke services for your metal staircase will make sure it looks and feels exactly the way you want it to in your home.
Where Can I Purchase A metal Staircase From?
The best place to purchase a steel staircase is from a metal fabrication business. Good quality metal fabricators will have the knowledge and experience to create bespoke metal furniture, balconies and staircases exactly the way you want them. It is best to choose a metal fabrication business that can perform all aspects of design, construction and installation completely in-house for seamless delivery and superior quality control. This way you can be sure that you will be getting the best quality product for your home.
Choosing Stair pro
At Stair Pro we have been providing a range of premium quality metalworking services for a number of commercial clients. From metal staircases to balustrades and more, we pride ourselves on our top quality work and the continued trust of our clients. To find out more about our options for steel staircases visit us online or contact us via phone. For high quality bespoke steel staircases in your home contact Stair Pro today.