Should I Choose a Concrete or a Steel Staircase?
If you're undecided about a steel staircase or a staircase in concrete, we can help. It's an important question, because the staircase is one of the most frequently used areas of your home. So there are several aspects you need to consider. These include the way you want it to look and how you want it to function. In addition, you may also need to take cost and durability into account.

Here at Stair Pro we have a wealth of knowledge and experience in the field of metal fabrication. In this article we'll explore some of the benefits to be gained from a steel staircase. Hopefully this will help to make your decision a little easier.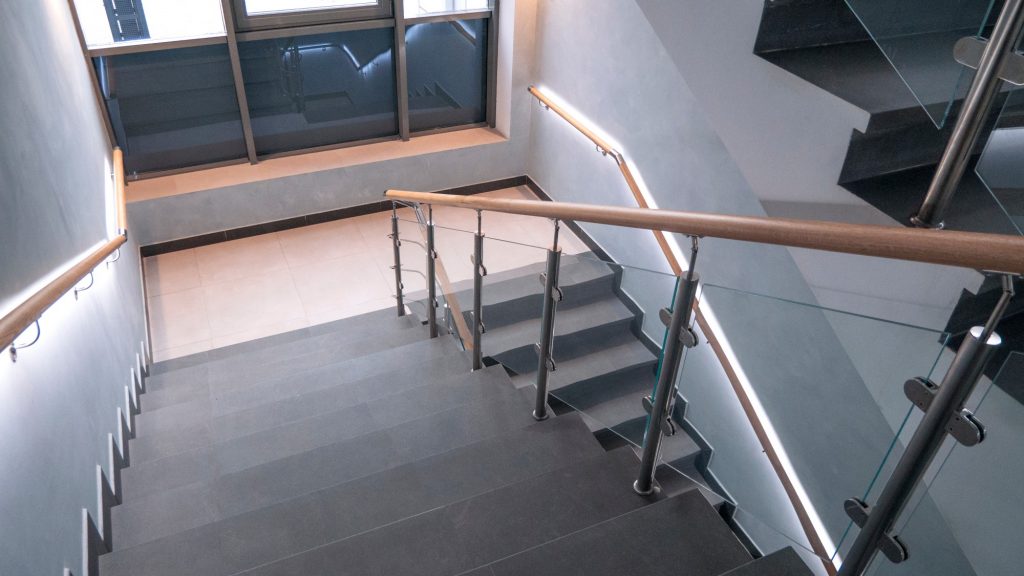 Imaginative design
There have always been beautiful staircases, which were often seen as a status symbol for the wealthy. But for most people, staircases have generally been regarded more as a functional feature. However, times have changed, and increasing numbers of people are now using their staircase to make a design statement.

Naturally you can achieve this using either concrete or steel. But the versatility of steel often makes it a more flexible and cost-effective option. There is no limit to the kind of imaginative designs that can be manufactured using steel. And being both light and very strong, it's perfect for the creation of a stunning steel staircase.
Faster installation
Installing a concrete staircase can be a lengthy and labour-intensive process. When completed it will of course be a strong and robust structure. But you then have to think about the finish of treads and risers. It may need painting, or you may wish to cover it in carpet.

In contrast, all the components of a steel staircase can be manufactured and finished in-house, including balustrades. These are delivered on site ready to assemble, making the installation process much simpler and faster. The use of galvanised steel also allows for the creation of stunning staircases for exterior locations. Resistant to corrosion, these will last and look great for years to come.
Versatile function
Clearly all houses are not the same shape, and you may require a staircase to fit an unusual space. This can certainly be achieved with concrete, but adapting it to the right dimensions can be tricky. It can also be costly.

The versatility of steel lends itself perfectly to the creation of bespoke structures for unique spaces. Spiral or curving staircases offer the ideal solution in many situations. But the real benefit of steel is its flexibility as a manufacturing material. Whatever you can imagine for a particular space, can be easily made and installed. Not only will it be light, strong and durable, it will also look fantastic.
The right company
To get the perfect steel staircase for your home, it's important to choose the right company. Here at Stair Pro, design and installation is carried out to the highest possible standards. For more information or some helpful advice, why not get in touch with us today.