Things To Consider Before Installing a Balcony
If you have limited outdoor space, a metal balcony will add value to both your lifestyle and your property. As a nation we're spending more and more time outdoors, but urban living can make this difficult for some. You may have no outside space at all, and a balcony can be the perfect solution.

Here at Stair Pro we offer a range of tailor-made options that could transform your living space. Design, manufacture and installation is all handled in-house by our experienced team. So let's take a look at some of the things to consider before deciding on a balcony.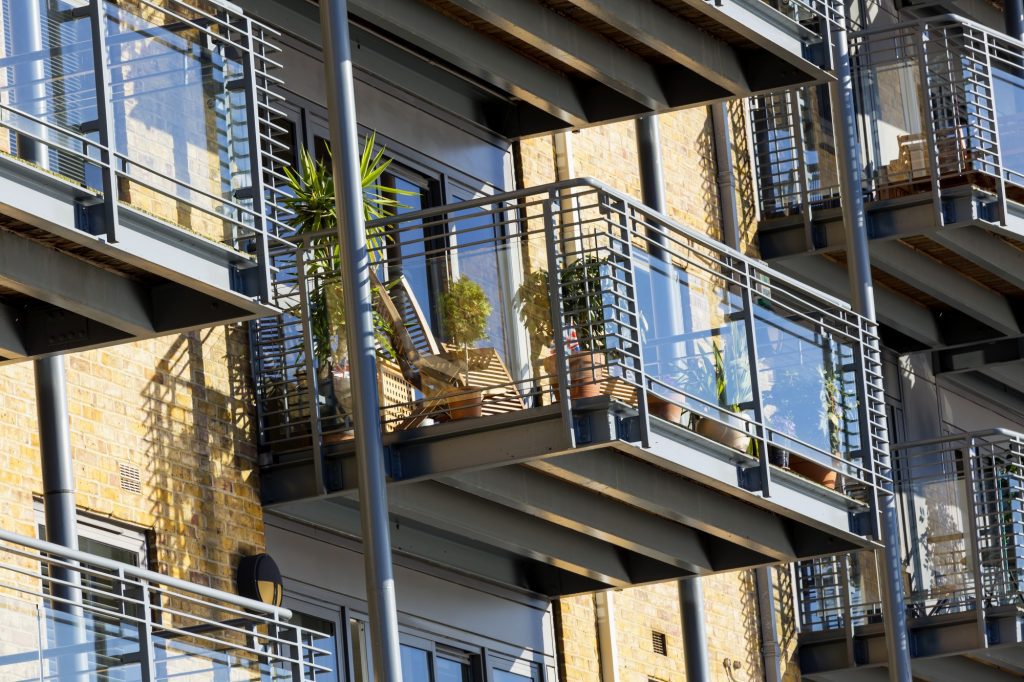 Juliet vs. full balcony
One of the first things to consider when choosing a balcony installation is size. This may be determined by both the property you live in and how you want to use your balcony.
Juliet
A Juliet balcony is a great option if you don't want to (or are unable to) increase your floor space. Either fixed to the wall or with a recess for plants, they provide a highly attractive feature.
Full balcony
You may want to sit out in the evening with a glass of wine, or even dine outdoors. If that's what you have in mind, a full balcony is clearly the right option. A metal balcony is also a fantastic way of adding another 'room' to your home.


Do I need planning permission?
A Juliet balcony that fits flush to the wall doesn't generally require planning permission. However, if it has a floor – even a very narrow one – it will need planning approval. You'll also need to consult your local authority if your property is listed or in a conservation zone.

Any kind of balcony or veranda that's more than 300 mm high is not classed as a Permitted Development. That means you'll need to get planning permission before installing your balcony. Your local authority should be able to give you all the information you need.


What materials should I use?
Balconies are available in a range of materials, including timber, glass and various types of metal. One of the most popular choices is a metal balcony, and there are a number of good reasons for this.
Durable
One of the biggest advantages of a metal balcony is the fact that it will last for years. The UK climate isn't Mediterranean, so your balcony needs to be able to stand up to our weather.
Low maintenance
Timber can be durable, too, but only if it's well maintained. To prevent rot, it needs to be oiled or painted regularly. A steel balcony requires little or no maintenance.
Cost-effective
A balcony in metal is often less expensive to install. Combined with low maintenance costs, this can make it an attractive option financially.
Versatile
Because metal is such a versatile material, it offers far more choice in terms of design. Whatever you can imagine can be achieved, with strength and safety built in as standard.

For more information or some helpful advice, get in touch with us at Stair Pro.