Why Would I Need a Glass Balcony Balustrade?
When you're planning to install or replace a balcony balustrade it's important to choose the right option. Balustrades are available in a variety of materials, so there are things you need to consider before making your decision. Are you looking for something low maintenance and functional? Or would you prefer something that adds a little glamour and style to your home?

At Stair Pro we have experience in depth when it comes to the installation of balconies and balustrades. In recent years, we've seen glass balustrades become an increasingly popular choice. There are several reasons for this, and here we'll explore some of the benefits of choosing a glass balcony balustrade.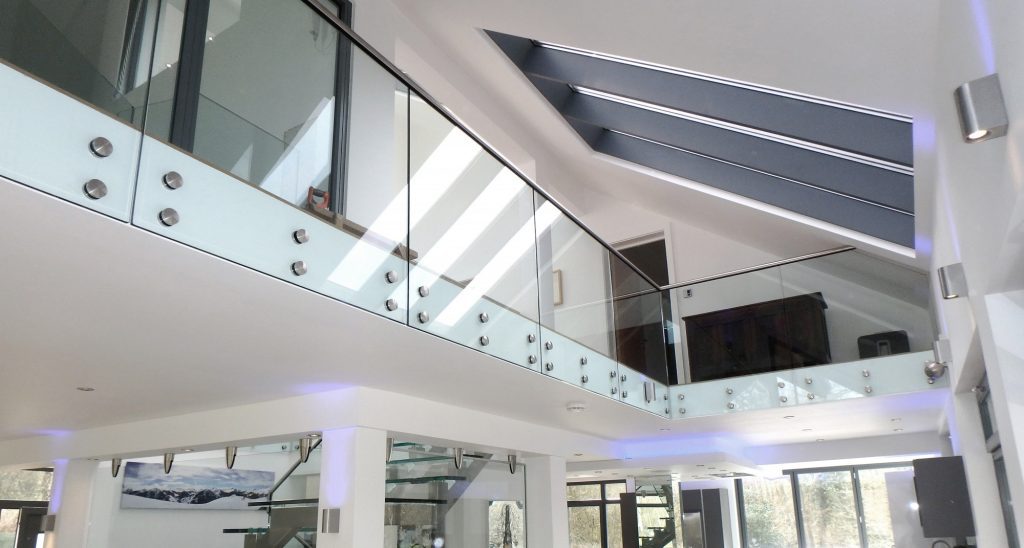 The benefits of a glass balustrade
A balcony installation can be an excellent investment, improving the value of your home or business premises. That's why it's so important to consider your options and make the right choice. Balconies in wood or metal can be beautiful and long-lasting, but glass balustrades offer a number of unique properties. So let's take a look at some of the key benefits.
Strength and safety
People tend to think of glass as a fragile material. In fact, the type of toughened glass used in balconies is incredibly hard to break. It's designed and manufactured to withstand strong winds and the pressure of people leaning against it. That makes it one of the safest options you can choose.
Enjoy the view
One of the most valued properties of glass as a balcony balustrade is the uninterrupted view it offers. If you happen to be standing up, the view may be spectacular. But with a wood or metal balustrade, half of it may well disappear as soon as you sit down. If you're hoping to sip a relaxing cup of coffee whilst enjoying the scenery, glass is the perfect option.
Better protection
A balustrade in intricate metalwork can look fantastic, and it's a great choice in a temperate climate. But the UK climate can be unpredictable, and pretty metalwork offers little defence against the elements. A glass balustrade offers far better protection against wind and rain, particularly if you're sitting down and enjoying that view.
More durable
Along with its strength, glass offers far better durability than many other commonly used materials. It doesn't rust, it doesn't rot, and is largely unaffected by wind and rain. That means it will look as good after 10 years as it did when it was installed.
Easy to clean
If you're looking for a low maintenance option, a glass balcony balustrade is probably the right choice. It's as easy to clean as your windows, and often easier to reach. What's more, unlike wood or metal it doesn't need oiling or painting to keep it looking as good as new. Even scratches can be dealt with using glass polish, leaving your balcony gleaming.

For more information or some helpful advice, why not contact Stair Pro today.